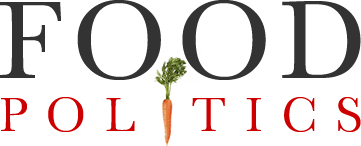 by Marion Nestle
What's up with cheese in China?
I was in Beijing last week, reading the English-language, government-issued China Daily in my hotel, and ran across this article about China's "growing appetite for cheese,"
Cheese has never been part of traditional Chinese cuisines, and the Chinese still do not eat much.
Currently, annual per capita consumption of cheese in China is only 0.1 kilogram, far below 2.4 kg in Japan, 2.8 kg in South Korea, 15 kg in the United States and 18.6 kg in Europe where France, Germany and the Netherlands take the top three spots, according to the China Dairy Industry Association.
But there is a big push to encourage dairy consumption.  Chinese dietary guidelines advise adults to consume 300 grams of dairy a day.
The annual per capita consumption of dairy products in China has reached 36 kg now, much higher than the 6 kg recorded two decades ago, but the volume is still less than half that of Asia and less than a third of the world average.
This all seems odd to me.  Asian populations tend to be lactose intolerant, making dairy products difficult to digest.  But dairy foods are believed to promote faster growth and taller heights in children, which the government deems desirable.  Many people can handle dairy foods, especially yogurt and other fermented varieties.
I went to a large supermarket in an area where many foreign embassies are located and was impressed by the size of the dairy aisle.
But on an Untour Food Tour to Beijing's lower income alleys (hutongs), I was taken to a tiny store devoted exclusively to dairy products.
Most of the products were milk or yogurt.  The cheese in both places was mostly slices, Kraft and the like.
But in an indoor farmers' market, I visited Le Fromager de Pekin stall and did some tasting.  At the moment, French cheese makers (or American, for that matter) have nothing to fear from Chinese competition.   I will be interested to see how cheesemaking progresses.
In the meantime, I'm not the only one fascinated by the very thought of cheese in China.  DairyReporter.com notes:
Three decades after most consumers had tried their first cheese slice or milk shake, fortunes have changed dramatically for dairy in China.The country is now the world's biggest importer of dairy products, with a younger, more mobile generation ravenous for cheeses from overseas. With a market value of US$12bn today, cheese sales are expected to grow by US$4bn over the next year, according to Mintel. In just two years the number of Chinese cheese-eaters has grown from 15% to 17% in 2017, with the market researcher anticipating further rises of 13% annually until 2021.
As for dairy use, the unanticipated consequences are already emerging, not least the environmental impact of the transition from sheep to dairy cows in New Zealand.
A massive rise in the country's dairy herd over the last 20 years has had a devastating impact on the country's freshwater quality, a key area being targeted by the government for improvement….groundwater failed standards at 59% of wells owing to the presence of E coli, and at 13% of the wells owing to nitrates. Some 57% of monitored lakes registered poor water quality, and 76% of native freshwater fish are at risk of or threatened with extinction…the main culprits for worsening freshwater quality were the intensive use of fertilisers, irrigation and cows.
And much of this is driven by China's purchases of New Zealand's dairy production.
Kiwi companies sold $4b worth of dairy products in China. Milk powder, butter and cheese mainly. The success of dairy companies Fonterra and A2 is largely underpinned by exports to China. Fonterra [a New Zealand company] accounts for 36 per cent of all dairy imports into China…11 per cent of China's total dairy consumption was produced by Fonterra, and 26 per cent of Fonterra's output was shipped to China.
It's hard to believe that any of this is good for the health of people or the envirornment.