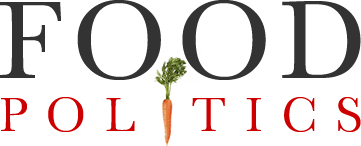 by Marion Nestle
Annals of marketing: dairy-based functional drinks in Asia
A notice from FoodNavigator-Asia got my attention: Coca-Cola is partnering with the New Zealand dairy company Fonterra to produce "Nutriboost" products for Southeast Asia.
What are these?
Nutriboost Kids is targeted at children above three years of age, with each of its products being fortified with different occasion-based vitamins and minerals:…Morning Growth (fortified with vitamins for growth), Playtime (designed for stronger immunity) and Good Night (fortified with DHA for brain development).
Nutriboost To-Go is an energy-providing breakfast range enriched with oats and fibre.
Nutriboost Beauty is fortified with fitness and beauty-associated minerals like collagen and zinc.
Given the lack of evidence for significant nutritional benefits of any of these things, and the high prevalence of lactose intolerance among Asian populations, why this partnership?
Vietnam is the third largest dairy market in the ASEAN region.
To grow [sales] to 40 million or 50 million cases within the next five years.
Coca-Cola's strategy is to evolve away from drinks with high sugar content.
The article doesn't say how much money is going into this partnership, but both companies must think there is a big market for such products.
I'm not a fan of "functional" foods, alas.
Real food, anyone?