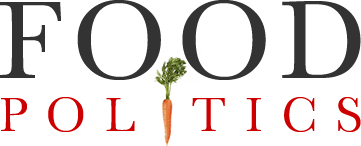 by Marion Nestle
Industry-funded study of the week: avocados
I love avocados but does their trade association really need to do research to encourage you to eat them?  Apparently so.
The study: Using the Avocado to Test the Satiety Effects of a Fat-Fiber Combination in Place of Carbohydrate Energy in a Breakfast Meal in Overweight and Obese Men and Women: A Randomized Clinical Trial.  Zhu L, et al. Nutrients 2019, 11, 952; doi:10.3390/nu11050952
Conclusion: "Replacing carbohydrates in a high-carbohydrate meal with avocado-derived fat-fiber combination increased feelings of satiety mediated primarily by PYY [satiety-inducing peptide] vs. insulin. These findings may have important implications for addressing appetite management and metabolic concerns."
Funding: "This research was supported by the Hass Avocado Board, Irvine, CA, USA."
Acknowledgments: "The planning, organization of the study as well as data analyses was performed solely by the investigators."
Comment: Perhaps so, but, as I document in my book Unsavory Truth, an overwhelming body of research demonstrates that the biasing effect of industry funding occurs at an unconscious level and mostly occurs in the design of the research question.  The effect of the funding is usually unintentional and unrecognized, and typically denied.
Thanks to Effie Schultz for sending this one.