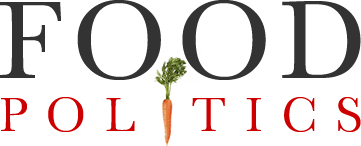 by Marion Nestle
PepsiCo's $4 billion investment in Mexico
I was interested to see what BakeryandSnacks.com had to say about PepsiCo's investment in Mexico.
This company, which makes ultra-processed drinks and snacks, plans to invest $4 billion in Mexico over the next two years.
The $4 billion will be spent on "four strategic areas:"
Improved supply chains for potatoes, corn, and sugar, purchased from small, medium and large producers ($1 billion).
Improved nutrient profile of PepsiCo products (the total is unspecified but $13 million will go to reducing saturated fats).
Reduced CO2 emissions and increased renewable energy (amount unspecified).
Strengthened development programs focused on water, recycling, nutrition and the empowerment of women (> $7 million).
This is on top of the $5 billion Pepsi invested in Mexico in 2014 for "product innovation, brand consolidation, infrastructure, sourcing, and community outreach."
Pepsi has a big operation in Mexico.  It claims the new investment will add 3000 jobs to the 80,000 it already employs there.
What is this about?  In 2017, Mexico's $3.6 billion in sales represented nearly 6% of PepsiCo's total global net revenues of $63.5 billion.
I'll bet Pepsi sees plenty of room for growth.  I do too, but also in the prevalence of obesity and related chronic disease.