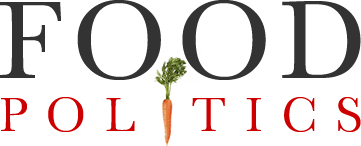 by Marion Nestle
Industry-funded study of the week: Walnuts
Replacing Saturated Fat With Walnuts or Vegetable Oils Improves Central Blood Pressure and Serum Lipids in Adults at Risk for Cardiovascular Disease: A Randomized Controlled‐Feeding Trial.  Alyssa M. Tindall, et al. Journal of the American Heart Association. 2019;8:May 7, 2019.
Conclusions: "Replacing saturated fatty acids (FAs) with 57 to 99 g/d of walnuts for 6 weeks reduced central diastolic blood pressure compared with a diet similarly low in saturated FAs but with lower α‐linolenic acid content…This study represents a feasible food‐based approach for replacing saturated FAs with unsaturated FAs (including α‐linolenic acid) from walnuts and vegetable oils, demonstrating that relatively small dietary changes can reduce cardiovascular risk.
Funding: This study was funded by the California Walnut Commission…The California Walnut Commission provided funds for the research conducted. The commission's staff was not involved with any aspects of conducting the study, analyzing the data, or interpreting the results reported in this article.
Comment: Walnuts, like pretty much all other nuts and seeds, contain healthy fats and other nutrients.  When substituted for unhealthier foods, they would be expected to demonstrate improvements.  This study contributes no new information and there is only one reason to do it: marketing (as I discuss in Unsavory Truth).  The California Walnut Commission wants you to eat more walnuts.  Trade associations or producers of pecans, macadamia nuts. pistachios, almonds, peanuts, hazelnuts, and any other nut you can think of have the same goal.  Do they all have to do this kind of research?  Apparently so.
Mixed nuts, anyone?