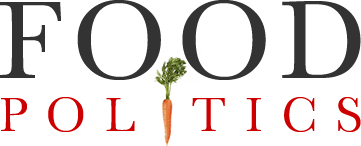 by Marion Nestle
Eric Schlosser on the meat industry's hypocrisy about immigrants
Eric Schlosser, author of Fast Food Nation, explains in The Atlantic Why It's Immigrants Who Pack Your Meat.
You really should read the whole thing.  It's a powerful indictment.  Here are a few excerpts. 
The immigration raid last week at seven poultry plants in rural Mississippi was a perfect symbol of the Trump administration's racism, lies, hypocrisy, and contempt for the poor. It was also a case study in how an industry with a long history of defying the law has managed to shift the blame and punishment onto workers.
What Trump has described as an immigrant "invasion" was actually a corporate recruitment drive for poor, vulnerable, undocumented, often desperate workers.
The immigrant workers arrested in Mississippi the other day were earning about $12.50 an hour. Adjusted for inflation, during the late 1970s, the wages of meatpacking workers in Iowa and Colorado were about $50 an hour.
Over the years, I've spent time with countless farmworkers and meatpacking workers who entered the United States without proper documentation. Almost all of them were hardworking and deeply religious. They had taken enormous risks and suffered great hardships on behalf of their families. Today workers like them are the bedrock of our food system. And they are now being scapegoated, hunted down, and terrorized at the direction of a president who inherited about $400 million from his father, watches television all day, and employs undocumented immigrants at his golf resorts.