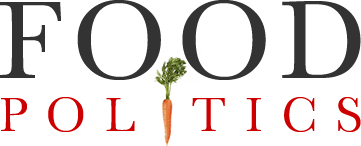 by Marion Nestle
The latest on CBD edibles: sales booming, but no science or regulation
I'm watching what's happening with Cannabis edibles with much interest.  Sales are booming.  Regulators are stymied.  Regulation is virtually absent—nobody seems to know how—and science, alas, hardly exists.
BakeryandSnacks.com fills the information gap with an Editor's Spotlight on CBD [cannabidiol]-Infused Snacks, from the business perspective, as always.
And I've collected a few more from other sources.
'The prevalence of questionable products may inspire a tsunami of class action litigation…' The regulatory path forward for CBD: While not everyone was on the same page about the legal path forward for hemp-derived CBD during Friday's marathon FDA hearing, multiple speakers made clear that the current situation is untenable, with one predicting a wave of lawsuits, and others demanding that the agency either crack down on companies marketing such products, or explicitly spell out that existing regulatory frameworks can accommodate them… Read
Insufficient scientific research & labeling constraints could limit use of CBD in food, supplements: When it comes to legally marketing conventional food and dietary supplements with CBD and other cannabis-derived compounds, FDA and industry appear stuck in a catch-22… Watch now
'Virtual knockoff': Mondeléz Canada warns of growing trend towards marketing edibles by ripping off popular snacks and candies: While imitation may be the sincerest form of flattery, ripping off a beloved children's candy brand (SOUR PATCH Kids) in order to sell THC-infused gummies is no laughing matter, says Mondeléz Canada in a trademark infringement lawsuit against edibles brand STONEY PATCH..
Cannabis sales could hit $41B by 2025, Nielsen predicts:  The research firm found the variety of products has grown significantly in four years — jumping from 166 brands in 2014 to 2,600 last year.And if you are really interested in this topic, and have a spare $1995 lying around, you can buy the Nutrition Business Journal's Hemp and CBD Guide.
And here's a free White Paper on Cannabis edibles—a cross-industry analysis.