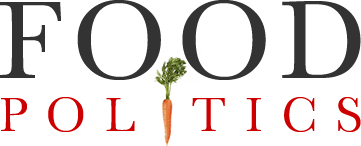 by Marion Nestle
Want Salmonella in your pet food?  Buy Answers brands.
Since writing two books about pet food in 2008 (Pet Food Politics) and 2010 (Feed Your Pet Right), I haven't said much about this topic but am inspired to comment by this article in Food Safety News.
If you are a pet food maker, and the FDA finds Salmonella in your products and insists you recall them, what should you do?
A.  Recall the products immediately

B.  Apologize to your customers and promise this will never happen again

C.  Hire a food safety expert to review and revise your food safety procedures

D.  Train all employees to follow food safety procedures diligently

E.  Sue the FDA to allow you to continue selling Salmonella-contaminated pet food
The correct answer?  E, apparently.
Incredible as it may seem, Lystin LLC, the parent of Answers Pet Foods which sells raw meat and poultry, is suing the FDA on Constitutional grounds to allow it to sell foods contaminated with Salmonella. Why?
According to this company, people should be able to feed their pets whatever they like, especially because its brands already carry this warning:
WARNING: NOT FOR HUMAN CONSUMPTION. THIS PRODUCT HAS NOT BEEN PASTEURIZED AND MAY CONTAIN HARMFUL BACTERIA.
You want to continue buying this pet food?  OK.  You were warned.
Personally, I'd find another brand more committed to the safety of dogs and their owners.
I can't wait to see who wins this one.