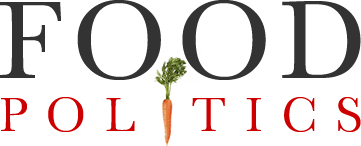 by Marion Nestle
Weekend reading: the state of obesity
Trust for America's Health has just published its annual report on obesity, state by state.
As the home page puts it, "U.S. Obesity Rates Reach Historic Highs – Racial, Ethnic, Gender and Geographic Discrepancies Continue to Persist."
The press release has an even more pointed headline: "U.S. Obesity Rates at Historic Highs – Nine States Reach Adult Obesity Rates of 35 Percent or More."
The report highlights that obesity levels are closely tied to social and economic conditions and that individuals with lower incomes are more at risk. People of color, who are more likely to live in neighborhoods with few options for healthy foods and physical activity, and, are the target of widespread marketing of unhealthy foods, are at elevated risk.
What to do?
The report calls for sugary drink taxes, expanded SNAP and WIC Nutrition support programs and a built environment that encourages physical activity.
Buried in the report are suggestions for curbing food-industry marketing and other efforts to undermine public health initiatives.
Keep industry out of dietary guidelines.
Consider regulating food-industry marketing.
Stop industry from preempting state public health laws.
Reduce unhealthy food marketing to children.
Lots of good stuff here and well worth a read.