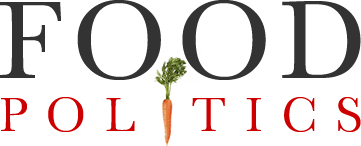 by Marion Nestle
Industry-funded study of the week: Dairy yet again
This one was sent to me by a reader who wishes to remain anonymous (thanks!).
The Study: Dairy Fat Consumption and the Risk of Metabolic Syndrome: An Examination of the Saturated Fatty Acids in Dairy.  Allison L. Unger,Moises Torres-Gonzalez, and Jana Kraft.  Nutrients 2019, 11(9), 2200; https://doi.org/10.3390/nu11092200
The review argues: "it is likely that the diverse array of SFA [saturated fatty acid] constituents within full-fat dairy foods contributes to favorably modulating cardiometabolic health."
It concludes: "In summary, previous work on the impact of dairy-derived SFA consumption on disease risk suggests that there is currently insufficient evidence to support current dietary guidelines which consolidate all dietary SFA into a single group of nutrients whose consumption should be reduced, regardless of dietary source, food matrix, and composition."
Funding and Conflicted Interests (my emphasis): "The work involved for this manuscript was funded by National Dairy Council….M.T.-G. is employee of National Dairy Council. J.K. has received research funding from National Dairy Council.
Comment: This purpose of this dairy-funded review is to demonstrate that contrary to contradictory information, the saturated fatty acids in dairy foods are not only benign, but beneficial. The dairy industry would love that to be true.
This particular sponsored review is exceptionally well organized and illustrated.  I especially appreciated the timeline of dietary recommendations for saturated fat from 1977 to the present.  This is the bottom half:
This is a classic industry-funded review arriving at the desired conclusions.  In essence, it is a dairy industry advertisement and should be understood as such.
Why do this?  The dairy industry is in serious economic trouble these days, as I will discuss tomorrow.