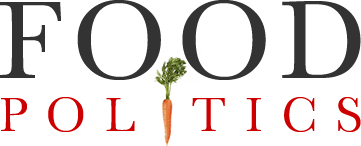 by Marion Nestle
The U.S. Dairy Industry: A disaster (especially for small farmers)
Rick Barrett at the Milwaukee Journal Sentinel has written a series of articles under the heading "Dairyland in Distress."  
Chapter One: "Dairy farmers are in crisis — and it could change Wisconsin forever"
Chapter Two: "'Struggling to tread water': Dairy farmers are caught in an economic system with no winning formula"
Chapter Three: "Americans love soda, fancy water and fake milk. Can the dairy industry keep up?"
Chapter Four: "Wisconsin farmers helped the world get hooked on dairy, but those customers are becoming competitors"
The articles come with data: The changing market for dairy in 7 charts
These explain the enormous increase in world milk production and its effects on Wisconsin farmers.  The supply is so great that farmers cannot sell their milk at a price high enough to break even.
The answer, of course, is production controls but good luck with that in today's agricultural politics environment.
USDA policies include incentives for increasing production; they work well for doing precisely that.
Rescuing small and mid-size dairies requires political will and willingness to pay the real costs of milk production.
Otherwise, we will be getting our milk from the cheapest possible sources, and that does not bode well for quality or public health.