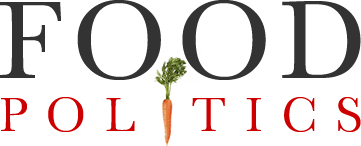 by Marion Nestle
Plant-based meat and dairy: recent innovations
I've been collecting items related to plant-based meat and dairy foods from the various newsletters I read.  I am having a hard time keeping up.  This is a super-hot topic with investors pouring money into these products.
Things are moving so quickly that Food Dive has established a plant-protein tracker to help readers keep up.
Even a quick scan of just the titles of these articles will make clear just how hot this area is.
Let's start with the in-fighting.
Here's what he's talking about.  I'll bet they don't agree.
Nestlé's Awesome Burger debuts in crowded plant-based meat space: Sweet Earth founders Kelly and Brian Swette discuss their relationship with the Swiss food giant, the creation of the product and why it will beat its competitors.
Chickpeas: The next big protein source for plant-based meat? Nutriati unveils TVP:  Virginia-based Nutriati has commercialized what it claims is the world's first textured chickpea protein, providing plant-based meat formulators with a Non-GMO protein source that rivals soy, wheat, and peas in the functionality and nutrition stakes, and could also simplify ingredients lists by removing the need to add methyl cellulose… Read 
Ripple Foods launches 'superfood' milks, relaunches yogurts ('we messed up'), explores new low-cost plant protein sources: Ripple Foods has debuted a new, improved line of creamy plant-based yogurt alternatives (following an abortive launch of a Greek-style product last year); unveiled a new line of 'superfood' plant milks infused with matcha, turmeric and acai; and built some IP around the extraction of protein from 'secondary' feedstocks such as sunflower meal… Read 
What's next beyond soy, pea, and wheat for plant-based meat? In conversation with ADM:  Soy, wheat, and peas currently dominate the plant-based meat market, but what's next? FoodNavigator-USA caught up with Ana Ferrell (AF), VP of marketing, and Kurt Long (KL), commercial director of protein specialties and flexitarian solutions at ADM, to talk plant proteins… Read  
Parabel USA unveils neutral-tasting, beige-colored protein hydrolysate from water lentils:  Parabel USA – best known for its green-hued ingredients from the 'water lentil,' a micro aquatic plant also known as duckweed/Lemna/Lemnaceae – has unveiled a neutral-tasting, beige-colored protein hydrolysate suitable for a wide range of applications from plant-based burgers to sports nutrition products… Read  
Conagra Brands talks plant-based meat: 'In 7-10 years we're talking about a $30bn opportunity in the US'  Gardein has quadrupled in size over the past four years and is now the second largest brand in the meat-alternative space behind Morningstar with annual retail and foodservice sales topping $170m. And there is still a significant opportunity to grow in both channels, says brand owner Conagra Brands… Read  
Atlantic Natural Foods: Shelf-stable is area of untapped opportunity for plant-based meat, poultry, seafood:  While the shelf-stable market for plant-based meats and eggs is small compared with the frozen and chilled segments, it represents an area of significant untapped opportunity, says Atlantic Natural Foods (ANF), which is gaining traction in this market with its Loma Linda and neat brands… Read  
PowerPlant Ventures partner: 'The plant-based milk market didn't take off until they solved the taste issue; the same applies to plant-based meat'  Insect protein remains frustratingly niche, and cell-cultured meat – while groundbreaking – could be a tough sell. But plant-based meat is something mainstream consumers can understand and embrace, provided products truly deliver on taste and price, argues a co-founder of PowerPlant Ventures… Read  
The 'clean taste and smooth texture of almond protein are unparalleled in the protein space,' says Blue Diamond:  Plant-based protein is a hot ingredient in the food industry right now, as formulators experiment with everything from mung beans to sacha inchi. But how does almond protein square up vs the competition?.. Read  
Vegan start-up takes on mozzarella, parmesan and brie: 'It's all about the classics':  Israeli food tech start-up Goodfoods is developing dairy-free alternatives to classic cheeses based on cashew nuts. It is 'dairy reinvented', founder Michal Peleg tells FoodNavigator… Read  
MycoTechnology unveils texturized fermented vegetable protein for plant based meat applications:  >As the race to expand protein options for plant-based meats heats up, Colorado-based MycoTechnology has thrown its hat into the ring with a texturized version of PureTaste, a vegetable protein produced via the fermentation of pea and rice proteins with Shiitake mushroom mycelium (roots)… Read
Tyson expands presence in plant-based sector with New Wave Foods investment: US processor Tyson Foods has completed an investment in plant-based shellfish business New Wave Foods… Read
Tyson Foods launches plant-based range:  US processor Tyson Foods has launched its first range of plant-based and blended products… Read
Hormel Foods unveils plant-based range: Hormel Foods has become the latest producer to enter the plant-based meat alternatives market with the launch of the Happy Little Plant brand… Read
Plant-based and cell-based investment skyrockets: Investment in plant-based and cell-based meat alternative companies has grown significantly in the past two years, new research has shown… Read
Cargill increases investment in pea protein business: US food giant Cargill has invested $75m in pea protein producer Puris to help it double capacity at its Minnesota site… Read
Smithfield Foods enters plant-based market with Pure Farmland range: Smithfield Foods has thrown its hat into the US plant-based ring with the launch of a new soy-based portfolio… Read
Thurston Butchers becomes the first in the UK to sell plant-based meat: Thurston Butchers in Suffolk has partnered with THIS to become the first UK butcher to sell plant-based meat alternatives… Read
US plant-based market now worth $4.5bn: US retail sales of plant-based foods have grown 11% over the past 12 months, according to new data… Read
Is plant-based reaching saturation? Innovation opportunities in a meat-free market: While certain plant-based categories are booming, others are lacking in innovation. So where do market opportunities in vegan product development lie? FoodNavigator hears from industry experts at Oatly, Bol Foods, and Sainsbury's… Read
As for what the meat industry thinks of all this…
And the New York Times' take on Big Meat's getting in on this action.