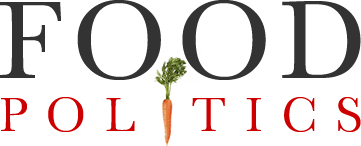 by Marion Nestle
Hey–Sugar is Plant-Based!
I love the Sugar Association, the chief lobbying group for producers of sugar cane and sugar beets, for its endlessly creative ways of trying to convince that more sugar is good for us. [Note: High Fructose Corn Syrup is represented by a separate group, the Corn Refiners Association, which does much of the same.]
I was sent this account of  sugar-industry speeches at a symposium run by the American Sugar Alliance, another trade group.
What to do about all those pesky "eat less sugar" messages?  According to one public relations speaker,
The fact that sugar comes from a plant is a positive for consumers…The terms "real" and "pure" create positive associations in consumers' minds…Consumers believe that honey is "the most healthy and natural" of sweeteners and that high-fructose corn syrup is "not real."

Only 30% think sugar is naturally grown…A key message should be that "sugar comes from a plant—like sugar beets or sugar cane.  It's grown on a farm and it's minimally processed.
As always, you can't make this stuff up.