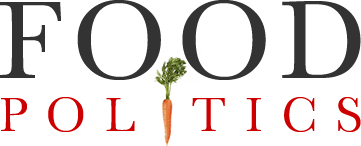 by Marion Nestle
World Obesity: Three More Reports
Friday October 11 was World Obesity Day, which explains why so many groups are issuing reports on obesity prevalence, risks, costs, and prevention strategies.
I wrote about the one from the Trust for America's Health, The State of Obesity, a few weeks ago.
Here are three more, just in.
1.  The Heavy Burden of Obesity: The Economics of Prevention.
This one was produced by the OECD (Organisation for Economic Co-operation and Development).  It finds: "Almost one in four people in OECD countries is currently obese. This epidemic has far-reaching consequences for individuals, society and the economy. Using microsimulation modelling, this book analyses the burden of obesity and overweight in 52 countries (including OECD, European Union and G20 countries), showing how overweight reduces life expectancy, increases healthcare costs, decreases workers' productivity and lowers GDP."
2.  Time to Solve Childhood Obesity   This is "An Independent Report by the Chief Medical Officer, 2019, Professor Dame Sally Davies in the U.K.  The cover deals with both cause and effect:
3.  State of Childhood Obesity: Helping All Children Grow Up Healthy.  The Robert Wood Johnson produced this one.
Its key findings:
Obesity rates for youth ages 10 to 17 did not change much from 2016 (15%-16%).
Racial and ethnic disparities persist as do disparities by income.
Mississippi had the highest overall youth obesity rate (25.4%); Utah had the lowest (8.7%).
Comment:  Obesity is a global problem, not just one for the U.S.  Plenty of policies exist that could help make healthier food choices easier and less expensive.  But as the Lancet Global Syndemic report so clearly explained, doing something about obesity is hampered by weak (corporate-captured) government, food industry opposition, and weak civil society.  The first two are difficult to do anything about without attention to the third.  The clear need: strengthen civil society.  Let's get to work on that.