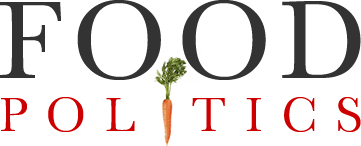 by Marion Nestle
Who gets trade aid? Big Ag, of course.
I'm catching up on posts put on hold for quieter times.  Here's one that's worth a look.
The Environmental Working Group's analysis finds that more than half of the $8.4 billion aid meant to compensate farmers for the loss of export sales went to the top 10% of farmers.  Check this for yourself in the EWG Farm Subsidy Database.
The  Farm Bill Law Enterprise points out that almost all of it went to white farmers.
Nearly 250 farms received more than $375,000 — the highest amount permitted — out of a total of more than 550,000 recipients.
Politico wrote about the second round of trade aid:
USDA last week rolled out details of the new $16 billion package, an estimated $14.5 billion of which will be sent to farmers in the form of direct payments…under trade aid 2.0, it will be easier for farmers to collect more money. USDA raised the payment limit to $500,000 per person or legal entity, and also loosened a means test that had disqualified farmers earning more than $900,000 a year in adjusted gross income from receiving assistance under the 2018 program. Those earning above that threshold can collect trade aid this year as long as 75 percent of their income comes from agriculture, a change Congress directed in recently enacted disaster-aid legislation.
The Politico article notes that farms are legally allowed to get around payment caps.  Multiple family members or business partners can receive subsidies as long as they appear to be "actively engaged" in the operation.
Politico cites one example from the EWG database: "The top recipient of 2018 trade assistance, DeLine Farms, registered three partnerships at the same address and collected $2.8 million."
Comment: This is a rigged system that could not be better designed to put small farms out of business.