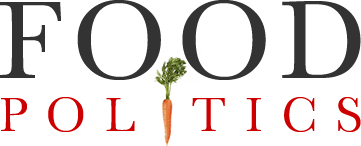 by Marion Nestle
Vitamin D and Coronavirus? Will it help?
In the past few weeks, several studies have appeared linking low levels of the vitamin D intermediate, 25-hydroxycholecalciferol [25(OH)D] to Covid-19 severity.
Previous studies have noted that vitamin D deficiency may be a biomarker of sepsis risk, and giving supplements helps to protect people from acute respiratory infections.
Supplements?
The supplement marketer Wileys Finest says
Did you know there is a special role for vitamin D in our immune cells? Our immune cells use vitamin D to function normally. That's why experts recommend supplementing with 2,000 IU per day (50 mcg) to support healthy immune function.1,2  P.S. Vitamin D3 is the better choice!
It cites two additional studies:
But wait!
COVID-19: Internet 'rife with misinformation' about Vitamin D, say scientists.  Reports arguing high dose Vitamin D supplementation could treat COVID-19 are based on speculation and are a risk to public health, warns a team of scientists from across the globe…. Read more.
This article refers to Vitamin D and SARS-CoV-2 virus/COVID-19 disease, by Martin Kohlmeier and colleagues.  These scientists summarize the situation succinctly (rearranged for readability).
(1) Vitamin D is essential for good health.

(2) Many people, particularly those living in northern latitudes (such as the UK, Ireland, Northern Europe, Canada and the northern parts of the USA, northern India and China), have poor vitamin D status, especially in winter or if confined indoors.

(3) Low vitamin D status may be exacerbated during this COVID-19 crisis (eg, due to indoor living and hence reduced sun exposure), and anyone who is self-isolating with limited access to sunlight is advised to take a vitamin D supplement according to their government's recommendations for the general population (ie, 400 IU/day for the UK7 and 600 IU/day for the USA (800 IU for >70 years)) and the European Union (EU).

(4) There is no strong scientific evidence to show that very high intakes (ie, mega supplements) of vitamin D will be beneficial in preventing or treating COVID-19.

(5) There are evidenced health risks with excessive vitamin D intakes especially for those with other health issues such as a reduced kidney function.
This seems like sensible advice.
As readers of this blog know, I am not a fan of supplements, particularly in high doses, mainly because there is so little evidence that supplements do anything to make healthy people healthier.  There is also some evidence that they could be harmful, especially those that are fat-soluble, as is vitamin D.
I am particularly skeptical of the benefits of Vitamin D:
Its best source by far is from the action of sunlight on skin.
It is not a vitamin; it is a hormone (widespread hormone replacement therapy does not seem like a good idea).
It is unclear whether 25 (OH)D is the best measure of hormone status (it is just the easiest one to do).
More research on immune effects is needed.
In the meantime, what to do?
It's summer in the Northern Hemisphere.  Get outside!
Tomorrow: I will explain more about why the effects of Vitamin D are so hard to figure out.