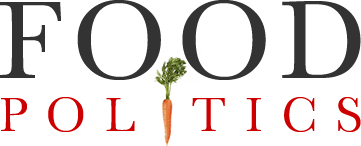 by Marion Nestle
Vitamin D and Coronavirus: Panacea or sign of good health?
Evidence is pouring in that people with adequate vitamin D status seem to be better protected against harmful effects of Covid-19.
This is not surprising; people who practice healthful lifestyles—eating well, being active, getting out in the fresh air, maintaining a healthy weight, not smoking, not drinking too much—generally survive this infection more easily.
Vitamin D, I must remind you, is not really a vitamin.  It is a hormone induced by the effects of sunlight on skin.
Sunlight is by far the most effective way to get it.   Foods provide much less.
As for supplements, it's hard to say.  They are under investigation.
I've been collecting items:
An account of a clinical trial in Italy published in Medium: "Among the 26 hospitaliz

e

d people who received standard care alone, fully half went on to the intensive care unit (ICU) because their disease had worsened. Two of them died. But among the 50 people who received the vitamin D treatment on top of standard care, only one person ended up in the ICU. None died."  The study itself concludes: "…administration of a high dose of Calcifediol or 25-hydroxyvitamin D…significantly reduced the need for ICU treatment of patients requiring hospitalization due to proven COVID-19. Calcifediol seems to be able to reduce severity of the disease, but larger trials with groups properly matched will be required to show a definitive answer."
Medium's discussion of what is known about Vitamin D supplements and Covid-19: "If we ask the question "Does vitamin D prevent/treat COVID-19?" the only real answer is "How could you possibly know?""
Consumer Reports on whether you should be taking vitamin D supplements: its not-particularly-helpful conclusion: "Ultimately, whether to get tested or take a supplement and how to do it comes down to having a discussion with your doctor."
As always with supplements, a market is involved.  This one is not trivial, even in the UK.
An obesity newsletter I subscribe to—Obesity and Energetics Offerings—provides items suggesting that conflicts of interest may be involved.
Vitamin D deficiency linked to 54% higher SARS-CoV-2 positivity rate: Study: "

The associations between vitamin D status and COVID-19 risk continue to strengthen, with new data from Quest Diagnostics and Boston University indicating that people with deficiency in the sunshine vitamin may have a significantly higher positivity rate for SARS-CoV-2, the coronavirus that causes COVID-19.

"
The study in question, Evidence That Vitamin D Supplementation Could Reduce Risk of Influenza and COVID-19 Infections and Deaths, reports conflicted interests: "W.B.G receives funding from Bio-Tech Pharmacal, Inc. (Fayetteville, AR). H.L. sells vitamin D supplements. GrassrootsHealth works with various supplement suppliers to test the efficacy of their products in various custom projects. These suppliers may be listed as sponsors of GrassrootsHealth."   Basically, it's industry-funded.
One letter in response to the study points out that "the efficacy of high-dose supplementation of vitamin D3 in reducing risk of COVID-19 infection is mere extrapolation of currently available evidence, which is often conflicting, on the effectiveness of vitamin D3 in reducing risk of other respiratory tract infections."
To this, the authors have a lengthy rebuttal.
My bottom line at the moment: the science is still unfolding.  What to do while waiting for further research?  I like these Considerations for Obesity, Vitamin D, and Physical Activity Amid the COVID-19 Pandemic:
Until further breakthroughs emerge, we should remember that modifiable lifestyle factors such as diet and physical activity should not be marginalized. Decades of empirical evidence have supported both as key factors promoting health and wellness. In times of crisis, whether it be real or perceived, there is something to be said about the benefits of empowering people to actively preserve their own health.
Get outside, move around, expose some skin to sunlight.  Even in winter.