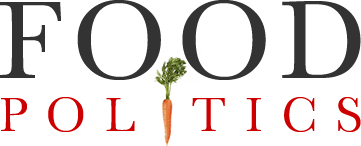 by Marion Nestle
The FDA's limited take on GMOs
The FDA has a new Agricultural Biotechnology Education and Outreach Initiative to teach the public about GMOs.
Its "Feed Your Mind" Initiative  provides webpages, fact sheets, infographics, and videos developed jointly with the USDA and EPA.
What is this about?
in 2017, Congress provided funding for an Agricultural Biotechnology Education and Outreach Initiative, which calls upon FDA to work with EPA and USDA to share science-based educational information about GMOs, beginning with answers to some basic GMO questions.
Some of this is useful.  For example:
If you want details about any of  FDA-authorized GMOs, you have to go to this obscure website on "completed consultations."
Most GMOs are crops grown for animal feed (or ethanol for cars).
So the only GMO products you are likely to find at supermarkets are papayas, potatoes, squash, and apples.
How can you tell?    If the papayas are from Hawai'i, you can assume they are GMO.
As for the others, you have no way of knowing unless they are labeled, and good luck with that.
GMOs are supposed to be labeled starting in 2020 and definitely by 2022 (unless overturned by litigation).  The label is supposed to look like this:
The FDA website says nothing about GMO labeling.  It also says nothing about GMO monoculture, corporate control of the food supply, pesticide resistance, or pesticide harm.
But it does have all this: