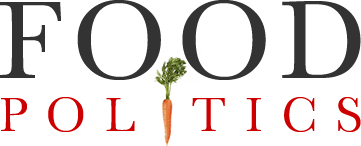 by Marion Nestle
An update on plant-based proteins
Plant-based is big business.  Want to find out just how big?
One week to go: FREE plant-based meat webinar with Impossible Foods, Beyond Meat, Meati Foods, Planterra Foods, GFI: Where is the plant-based meat category heading, and how reliable are some of the predictions out there about how much this market could be worth over the next 10-15 years?… Read more
Two food business newsletters featured these products recently.  Here are a few selections (for the complete lcollections, click on the heading links).
FoodNavigator-USA's Special Edition: Plant-based protein trends
From pea, soy and wheat to canola, which plant-based proteins have the potential to move from niche to the mainstream, and what factors are motivating purchasing decisions, from price and consistency of supply, to amino acid profiles, taste, functionality, sustainability credentials, to non-GMO claims? Where is the plant-based meat category heading next and how are the dynamics of the plant-based milk segment changing?
Special Edition: Plant-based innovation in APAC  [Asia-Pacific region]
The meat substitute market in APAC is expected to reach US$17.1bn in 2020, from US$15.3bn last year according to Euromonitor International. The ongoing pandemic is set to accelerate this growth alongside health, safety and environmental factors from consumers. In this special edition, we bring you the firms developing plant-based meat, egg and beverages, all this to meet APAC's soaring protein needs.