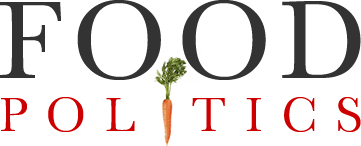 by Marion Nestle
Industry-funded nutrition-and-Covid advice: take our supplements!
I'm always interested in how food, beverage, and supplement companies are taking advantage of fears of Covid-19 to sell their products.
The supplement company. Nutricia, has produced a report, Learnings from a Global Pandemic: The Role of Nutrition in COVID-19 Recovery and the Ongoing Pursuit of Healthy Aging 
The logic of this report goes:
Covid-19 disproportionally affects older adults.
Healthy immune systems help prevent bad outcomes.
Nutrition is important for a healthy immune system.
No argument there.  At issue is how to have a healthy immune system.
A wealth of mechanistic and clinical data21 show that beyond protein and energy, vitamins (including A, B6, B12, C, D, E, and folate) and trace elements (zinc, iron, selenium, magnesium, and copper) and omega-3 fatty acids (eicosapentaenoic acid and docosahexaenoic acid) play important and complementary roles in supporting the immune system. Inadequate intake of these nutrients can lead to a decrease in resistance to infections and as a consequence an increase in disease burden.
Therefore, the question is how to get these nutrients.  I vote for food.  Nutricia, no surprise, has another suggestion, especially for hospitalized patients:
Treatment should continue after hospital discharge with ONS [oral nutritional supplements] and individualized nutritional plans.
Nutricia is owned by Danone.  Danone announced this week that  it is cutting 2000 jobs to save more than a billion dollars.
As the pandemic continues to surge, the yogurt and beverage giant has been impacted by the closure of restaurants and other venues that reduced demand for its water, a reduction of SKUs [stock keeping units] offered by its retail partners and a drop in the number of births that has curtailed consumption of its baby formula products.
One solution: sell more supplements, and use Covid-19 to do so.
Will supplements protect against catching Covid-19 or experiencing its worst symptoms?  I'm waiting for the data.
I still think it's healthier to get nutrients from foods.