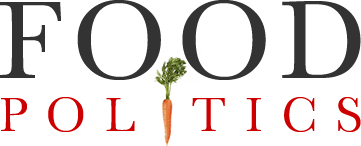 by Marion Nestle
Soft drink marketing in the Coronavirus era
A few more items about what soft drink companies are up to these days.
1.  Pepsi is releasing spa kits to ease your home-bound stress (this one was sent to me by Nancy Fink, who is keeping track of this sort of thing for the Center for Science in the Public Interest).
The kits include an exfoliating cola-scented Pepsi sugar scrub, a Pepsi Blue face mask and a Pepsi cola-scented bath bomb, according to the company's email. With its latest branded merchandise, Pepsi can tap into trends around self-care that have emerged during a chaotic year.
What do you have to do to get one?  You have to help market Pepsi, of course
The company launched a sweepstakes on Wednesday to let consumers enter for a chance to win a limited edition Pepsi Spa Kit. To participate, consumers must tweet #PepsiSpa and #Sweepstakes and tag one of their friends, the company said.
2.  Coca-Cola sought to shift blame for obesity by funding public health conferences, study reports
The Coca-Cola Company worked with its sponsored researchers on topics to present at major international public health conferences in order to shift blame for rising obesity and diet related diseases away from its products onto physical activity and individual choice, according to a new report.

Academics in Australia and the US worked with US Right to Know, which lobbies for transparency in the food industry, to obtain and analyse emails between Coke and public health figures about events run by the International Society for Physical Activity and Health (ISPAH).

They analysed 36 931 pages of documents to identify exchanges referencing Coke's sponsorship of the International Congresses on Physical Activity and Public Health (ICPAPH) held in Sydney in 2012 and Rio de Janeiro in 2014 [The study is here].
3.  Coke and Pepsi join Nestlé (no relation) as "Plastic Polluters of the Year"
This is the third year in a row they have won this title from Break Free From Plastic. which demands corporate accountability for plastic pollution.  It's always good to keep this in mind, along with soda companies opposition to bottle recycling laws.