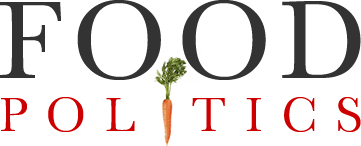 by Marion Nestle
Q: How are US farmers doing? A: Depends on how big they are.
The USDA's now-crippled Economic Research Service has published some reports on farm income.
This is Big Ag, of course.  As the Heritage Foundation enjoys pointing out:
Another reason why Big Ag is doing so well is the amount of money poured into it by the Trump administration.  Recall this Wall Street Journal chart from a previous post.
Oh for an agricultural policy that supports growing food for people, not feed for animals or fuel for cars.
Biden administration: get busy!