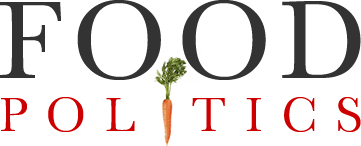 by Marion Nestle
Weekend Reading: Modern Capitalism and Health
Nick Freudenberg.  At What Cost: Modern Capitalism and the Future of Health.  Oxford University Press, 2021.   
I did a blurb for this terrific book:
At What Cost is a must-read for anyone who wants to understand why food insecurity, low-wage work, chronic disease, and environmental degradation are such widespread and seemingly intractable problems.  Capitalism may not be their only cause, but it is common to all of them.  This important book provides compelling evidence for the need to join together to change this system to one better for people and the planet.
Here are a few excerpts to give you the idea:
…how capitalism has evolved now undermines health, widens inequality, worsens climate change, and erodes democracy.  Food, education, healthcare, labor, transportation, and social relationships constitute the most basic necessities of life.  Converting them into commodities that must bring profits to their producers if they are to be offered imposes a cost on human and planetary well-being (p. 15).

[Goals for food justice require] changing the dominant corporate system of food and agriculture.  Focusing on the separate goals of each strand rather than the common overarching ones has made the food movement less powerful, less able to win concessions from the highly organized alliance of food and agriculture businesses, and more vulnerable to co-optation by trade groups who offer some factions grants or a seat at the policy table (p. 274).

Corporate-controlled globalization, financialization, deregulation, monopoly concentration, and the corporate capture of new technologies, the defining characteristics of twenty-first-century capitalism, are fundamental causes of multiple and growing threats to well-being.  This commonality justifies a sharp focus on the system that is the underlying cause (p. 277).
To fix food system problems, means fixing capitalism.  That's the problem that needs our focused attention.  He's got some ideas about that too.