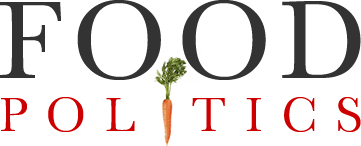 by Marion Nestle
Weekend reading: the history of home economics
Danielle Dreilinger.  The Secret History of Home Economics: How Trailblazing Women Harnessed the Power of Home and Changed the Way We Live.  WW Norton, 2021.  
I was particularly interested in this book because I came to NYU in 1988 (with a doctorate in molecular biology, no less) to chair a department of home economics and nutrition.  I was hired explicitly to get rid of home economics programs (25 of them, none with more than a few lingering students) to bring the department—now Nutrition and Food Studies–into the 20th  (if not the 21st) century.  This book was a revelation about what I had gotten myself into, and I wish I had known this history at the time.
I did a blurb for the book's back cover:
This book tells the unexpected story of how home economics began as an intellectual haven for smart women–Black as well as white–who were otherwise blocked from studying science, but ended up as a field less rigorous and more conforming.  Black women were at the forefront of this history, and their role is a revelation.  Dreilinger makes a convincing case for bringing back the skills that home economics alone could teach.
There is plenty more to be said about this history, and here's where to find it.
Home economics started out as a hard-science field that women were permitted to enter.  The earliest home economists were serious scientists with professorial jobs at places like MIT, Berkeley, Cornell, and, in the case of Black academics, Howard.
Two excerpts:
Home economics has been a back door for women to enter science; part of a surprisingly large government-backed movement; a guilt trip for women left cold by the household arts; a trap or a springboard for women of color; a sometimes ironic, sometimes nostalgic preoccupation of third-wave feminists; a conservative calling card; an aesthetic obsession for the Instagram set; a feminist battlefield; and the locus for countless anxieties about women's lives. A revival seems bewilderingly overdue (p. x).

Once home economics had been a way for girls to study in women-created labs that were as serious as the men's…home ec became a way to bar women from science.  Advisors pressured women away from majors such as chemistry into home economics…With pressure coming in from all sides—students who felt nervous about taking science, alumni who said their undergraduate chemistry classes didn't help on the job, and college presidents who sought someplace to put less-serious students—home economics administrators cut hard-science prerequisites from the requirements for a home economics bachelor's degree (p. 191).
The New Yorker reviewed this book in April.  I particularly liked the review because it refers to Laura Shapiro's Perfection Salad, an earlier and much loved history of the field.