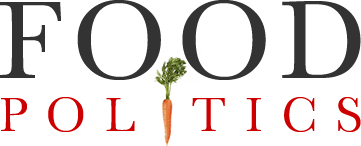 by Marion Nestle
More on toxic metals, this time in Red Sea fish
An article in Food Navigator—Asia got my attention:  "A study by researchers from Saudi Arabia, Egypt and China has found that the levels of iron, chromium, cadmium and nickel in fish caught from the Red Sea exceeded the levels recommended by various authorities such as the EU, FAO, and WHO."
Heavy metals are not just in baby foods (see post from a couple of days ago).
Now they are a problem in Red Sea fish.
This is no surprise.  Recall the enormous effort needed to  extract the 1300-foot container ship, Ever Given, from the banks of the Suez Canal.
Hundreds of ships going through the Red Sea and the Canal every week, all of them dumping waste water.
An article in the Saudi Journal of Biological Sciences observes that the Red Sea environment is heavily contaminated with heavy metals; these accumulate in fish muscles.
The concentrations of Cr, Fe, Ni and Cd, analyzed in this study were higher than other heavy metals due to the overloading of industrial waste and the disposal of the water from Jeddah. Mn, Cu, and Pb concentrations, however, were far below the levels recommended by various authorities…It was concluded that the fishes captured from Jeddah Coast, Red Sea, are still safe for human consumption, but the amount consumed should be controlled under the FAO/WHO guidelines.
So–it's up to you to protect yourself from contaminated fish.
How about international shipping policies that restrict what ships can dump into international waters?