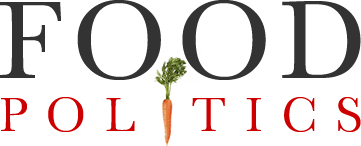 by Marion Nestle
Industry-sponsored study of the week: Animal foods vs. plant-based substitutes
Thanks to Frank Lindner for sending this study.  He is a campaigner for foodwatch Nederland, which among other campaigns, runs Stop the sale of science for better transparency in science.
He says this Tweet made him curious:
He followed up and found the study: The place of animal products in a sustainable diet.  Authors: Stephen Peters, Jolande Valkenburg, Thom Huppertz, Luuk Blom, Lionel van Est. Norwegian Journal of Nutrition, Nr. 2 – June 2021.
The study begins with this premise:
Replacing animal-based foods with plant-based foods does not necessarily lower the diets [sic] carbon footprint.
Why?
In an average Dutch person's diet, animal products are an important source of protein, minerals and vitamins…Animal products contribute significantly to the intake of important nutrients, such as high-quality protein, vitamins A, B2 and B12, calcium, magnesium, zinc and (in the case of meat) heme iron. These nutrients are not naturally, or often, found in plant products. Omitting animal products from the diet therefore can have major consequences for nutrient intake.
Lindner wrote that "I read the article and my jaw fell wide open at the very end…."
Funding: The research has been sponsored by the Dutch Dairy Association.

Conflicts of interest: Dr. Peters is a employed by the Dutch Dairy Association as manager of dairy health and sustainability. Dr. Huppertz is employed by FrieslandCampina, The Netherlands and is a professor of Dairy Science at Wageningen University and Research, The Netherlands, Distinguished Visiting Professor at Victoria University, Australia and Editor-in-Chief of International Dairy Journal. Dr. Bloom and Dr. van Est are the founders of Nutrisoft. A (commercial) company that combines the knowledge of nutrition and ICT.
Comment: FrieslandCampina is a large dairy cooperative operating in 38 countries and employing nearly 24,000 people.   It sponsors research at Wageningen University.
Milk and dairy may be at the heart of what we do, but at FrieslandCampina, we make more than just cheese and yogurt. We also produce dairy nutrition for specific groups of consumers, such as toddlers or adults with specific requirements.
Lindner was surprised by the disclosures and said "At least they are open and honest about it (they don't even bother to hide it)."  He should not be surprised.  Industry-funded studies almost always produce results favorable to the sponsors' interests.  That is one reason why journals require authors to disclose financial relationships with sponsors.
Here, the interests are obvious.  It is very much in the economic interests of dairy companies to demonstrate the nutritional superiority of dairy products over plant-based alternatives.
Reference: For a summary of research on the "funding effect"—the observations that research sponsored by food companies almost invariably produces results favorable to the sponsor's interests and that recipients of industry funding typically did not intend to be influenced and do not recognize the influence—see my book, Unsavory Truth: How Food Companies Skew the Science of What We Eat.