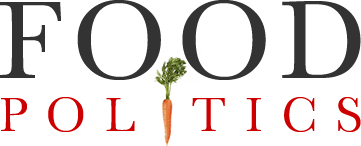 by Marion Nestle
Annals of marketing: promoting snacks
The best way to add unnecessary calories to your diet is to snack.
Snacks are often ultra-processed junk foods; they add calories in ways you don't notice ("you can't eat just one").
Their sellers' intention is to get you to eat them and not notice.  These are hugely profitable products.
Here are a few recent items about selling snack products.
Will eating "healthier" snacks help you avoid "Covibesity" [referring to pandemic weight gain, I guess]?  Not if they encourage you to take in more calories than you need.
Will eating sustainable snacks make you healthier?  I got an e-mail from a marketer at Mondelez telling me that the company is focusing on sustainable snacks and that a "Mondelez exec also just made presentation at Alliance Bernstein conf. where he discussed there will be more invest in digital marketing personalization to drive sales" [Sustainable snacks have calories, and increased sales mean increased calories].
How about starting your snacks in the morning?  Hershey, America's largest confection company, is trying to gain market share by rolling out products designed for morning consumption. "We see this as a potential growth lever and way for us to potentially capture more total snacking occasions across all dayparts," In a press release, the company declared, "Let's face it, we're already having morning dessert anyway, so the Reese's brand decided to make it official. With new Reese's Snack Cakes, Reese's fans can enjoy a delicious combination of chocolate and peanut butter creme without having to wait until lunch."
Or, you can just eat candied cereal: