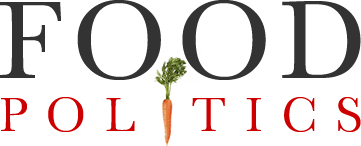 by Marion Nestle
Congressional staff report: Covid 3X harder on meatpacking workers
The majority staff of the House Select Subcommittee on the Coronavirus Crisis has issued a scathing report: "Coronavirus Infections and Deaths Among Meatpacking Workers Were Nearly Three Times Higher than Previous Estimates."
Newly obtained documents from five of the largest meatpacking conglomerates, which represent over 80 percent of the market for beef and over 60 percent of the market for pork in the United States—JBS USA Food Company (JBS), Tyson Foods, Inc. (Tyson), Smithfield Foods (Smithfield), Cargill Meat Solutions Corporation (Cargill), and National Beef Packing Company, LLC (National Beef)—reveal that coronavirus infections and deaths among their meatpacking workers were substantially higher than previously estimated.
The report's main findings:
Certain meatpacking plants saw particularly high rates of coronavirus infections during the first year of the pandemic. For example, 54.1 percent of the workforce at JBS' Hyrum, Utah plant contracted the coronavirus between March 2020 and February 2021.
Across companies, Tyson saw 29,462 employee infections and 151 employee deaths, and JBS saw 12,859 employee infections and 62 employee deaths.
Coronavirus Outbreaks in Meatpacking Plants Disproportionately Impacted Minority Workers
The full extent of coronavirus infections and deaths at these meatpacking companies was likely much worse than these figures suggest.
OSHA made a political decision not to issue regulatory standards that might require meatpacking companies to take actions to protect workers.
Recall that meatpacking workers were among the first to get sick from Covid-19, causing
The report confirms that Covid-19 in meatpacking workers was and is a national tragedy and scandal, a direct result of corporate consolidation and capture of government.
The report's recommendations to meatpacking plants, government agencies, and Congress can't come soon enough.