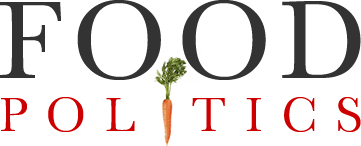 by Marion Nestle
Update on Covid-19 among meatpacking workers: an American tragedy
Leah Douglas at the Food and Environment Reporting Network (FERN) is doing a great public service.  She has a website where she reports Covid-19 cases among workers in the food system.
These are not trivial.  As of July 24, she reports Covid-19 cases in:
370 meatpacking plants
139 food processing plants
74 farms and production facilities
As for confirmed cases:
37,197 meatpacking workers
4,635 food processing workers
4,927 farmworkers
She reports 188 deaths among these workers
168 among meatpacking workers
14 among food processing workers
6 among farmworkers
Here's what this looks like:
Where is all this happening?  She's got a chart for that too.
These places have a lot to answer for.
This is an American tragedy.