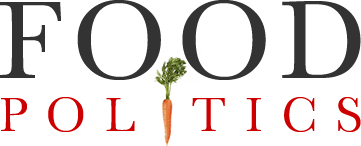 by Marion Nestle
Amazing food study of the week: saurkraut prevents Covid-19 !
What is one to make of a headline like this?
"CABBAGE DIET HOPE: Eating sauerkraut, coleslaw and raw cabbage 'could protect against coronavirus.'"
I raced right to the study, fast-tracked in a not-yet-peer-reviewed paper:
Title: Association between consumption of fermented vegetables and COVID-19 mortality at a country level in Europe, by Susana Fonseca, et al.  doi: https://doi.org/10.1101/2020.07.06.20147025
The study: The investigators compared consumption of fermented vegetables (and also pickled/marinated vegetables, fermented milk, yoghurt and fermented sour milk) in the European Food Safety Authority (EFSA) Comprehensive European Food Consumption Database to COVID-19 mortality.
Result: For each g/day increase in the average national consumption of fermented vegetables (but not the others), the mortality risk for COVID-19 decreased by 35.4%.
Comment: One food—saurkraut—reduces the Covid-19 mortality rate by 35%?  This would be an astounding result for any single food.  The authors' hypothesis is that consumption of fermented foods promotes a microbiome that helps resist infection, even, apparently, respiratory infections.
At the moment, I'm judging this study as a delicious example of why correlation does not equal causation.
Eating saurkraut is just fine if you like it.
But for preventing Covid-19?  I'm sticking to masks and social distancing while waiting for further research.