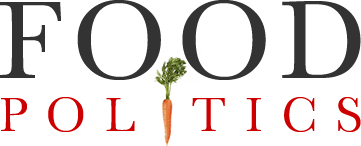 by Marion Nestle
Conflicted research interests of the week: processed foods
Tara Kenny, a postdoctoral researcher in Ireland sent me this one.
The paper: Perspective Nutrition research challenges and processed food and health. Michael J. Gibney and Ciarán Forde. Nature Food, 2022.
Purpose: "If public health nutrition is to consider the degree of food processing as an important element of the link between food and health, certain gaps in research must be acknowledged."
Method: The paper compares and critiques differing classification systems for processed foods, emphasizes the physical and sensory aspects of food products as reasons for consumption, and suggests areas for further research.
Conclusion: "The NOVA recommendation that HPFs be avoided poses a considerable challenge, given that a wide body of evidence across the globe shows that almost two-thirds of all energy comes from HPFs…Finally, notwithstanding the opposition of NOVA to the reformulation of HPFs, the value of this approach is internationally recognized."
Competing interests: "M.J.G. has engaged in paid and non-paid consultancy for a wide range of food companies that manufacture processed foods. He has provided online presentations on ultraprocessed foods to the staff of Unilever and Mondelez. C.G.F. is currently a paid member of the Kerry Health and Nutrition Institute."
Comment: The paper is a critique of the term ultra-processed (the authors prefer Highly Processed Foods or HPF), of the NOVA classification system for levels of food processing, and of the idea that ultra-processed foods continue to remain in the category of ultra-processed even when reformulated.
Dr. Kenny provided a deeper analysis of the conflicts of interest inherent in this paper; she read the references to several statements in the paragraph that follows the subtitle, "First, do no harm".
Ample evidence exists to show that there are no differences in postprandial glucose or insulin response following the ingestion of breads, varying from wholegrain to white and to those with and without additives (Breen et al & Gibney, MRC Human Nutrition Research, Government Agency)
Similarly, studies show that the nutrient intakes of infants fed on home-prepared infant and toddler foods are not materially different to those of infants fed on industrially prepared products with the exception of sodium, which was higher in the infants fed with home-prepared foods (Reidy et al, 2018 – lead author is head of Nutrition Science for Baby Food, Nestlé Infant Nutrition, Global R&D and leads the Feeding Infants and Toddlers Studies globally. Three additional authors are also Nestle employees).
Breakfast cereals, normally served with milk, make a very important contribution to micronutrient intake (Gibney et al, 2018 – funded by Cereal Partners Worldwide and General Mills Inc.)
The advent of low-fat spreads optimized for fatty-acid profile have contributed to a substantial reduction in the intake of saturated fatty acids (Li et al & Gibney).
Beverages sweetened with artificial sweeteners help reduce the intake of added sugars. These filters should also include foods that are generally regarded as 'treats' that have a negligible population impact on nutrient intake (for example, ice cream and chocolate). For example, a study of chocolate intake in 11 European countries showed that the contribution of chocolate to added sugar intake averaged 5% (Azaïs-Braesco et al, funded by Danone Nutricia Research)…".
She also provided a link to a much more detailed conflict-of-interest statement filed as a correction to another paper co-authored by Mike Gibney.
I've written frequently about ultra-processed foods and why I think the NOVA classification is so useful.  See, for example, this post (the classification system) and this one (Kevin Hall's study).
Despite the opinions expressed in the Nature Food paper, reducing intake of ultra-processed foods seems like a really good idea.