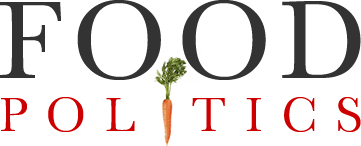 by Marion Nestle
If you like Chinese food (and who does not?), now is the time
The James Beard Foundation has justifiably given its Humanitarian-of-the-Year award to Grace Young, the fabulous cookbook writer who has also become, as she puts it, "The accidental voice of Chinatown."
Since January 2020, my beloved Chinatown here in New York has been under siege. Due to the ongoing pandemic, a multitude of restaurants and businesses have closed permanently, while others struggle to remain open. Most eateries and shops that have survived have still not returned to pre-COVID business, and this is not sustainable. Over the last two years, as I watched this tragedy unfold, I realized Chinatown (actually Chinatowns everywhere) was in dire need of someone to speak for this treasured ethnic community wavering on the brink of extinction. It needed an advocate, a dedicated voice to rally the press and public to this crisis. I became one of those voices, along with many others who have since responded to the need.
The foundation is supporting her call to #LoveAAPI:
Now, we're joining Grace Young and Poster House on a new campaign, #LoveAAPI. The expansion of this effort is a nationwide social media campaign to support Asian Americans and Pacific Islanders (AAPI) and Chinatowns everywhere!
As Grace said in an email to me in response to my congratulatory note:
The idea is to fight the anti-Asian hate with Love. Post a photo or video of your favorite AAPI restaurant, grocer or shop and tell us what you're eating or buying. Why you love the business and use the hashtag #LoveAAPI.
More than that, support your local Chinatown restaurants and food stores, particularly the mom-and-pop outfits.
I was in San Francisco recently and walked the entire Chinatown corridor on Grant Street, dismayed by the closed shops but even more dismayed by reports of violence against Asian-American residents.  Here's a situation where you can help, just by going out to dinner, looking around, and recognizing what a wonderful contribution Chinatowns make to American life.  Enjoy!