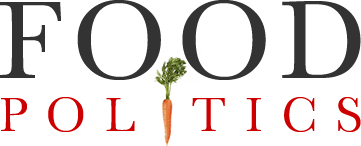 by Marion Nestle
The latest sugar recommendation
The latest review of sugars and health has created quite a stir.
The study:  Dietary sugar consumption and health: umbrella review.  

BMJ

 

2023

; 

381

 doi: https://doi.org/10.1136/bmj-2022-071609 

(Published 05 April 2023).

Method:  The authors evaluated 73 meta-analyses that included 8601 studies, most of them observational (meaning they indicate associations but not necessarily causation).
Findings: Significant harmful associations between dietary sugar consumption and 18 endocrine/metabolic outcomes, 10 cardiovascular outcomes, seven cancer outcomes, and 10 other outcomes (neuropsychiatric, dental, hepatic, osteal, and allergic) were detected.
Implications: Low-quality evidence linked each additional serving of a sugar-sweetened beverage per week with a 4% higher risk of gout. Each extra cup per day of a sugar-sweetened drink was associated with a 17% and a 4% higher risk of coronary heart disease and all-cause mortality, respectively.
Recommendations: (1) Reduce the consumption of free sugars or added sugars to below 25 g/day (this translates to about 6 teaspoons daily). (2) Limit sugar-sweetened beverages to less than 1 a week.
Here's the headline about the stir:
Experts recommend 6-teapsoon limit to added sugar following BMJ review, industry weighs in:  Recently published research in The BMJ is providing fresh concerns about sugar consumption levels, as some industry stakeholders disagree with the conclusion and CPG brand look to innovate in the low- and no-sugar space…. Read more
And one of the quotes from an industry representative:
…This is a review of existing evidence, and even a well-executed systematic review is only as good as the studies that are inputted. Essentially, garbage in equals garbage out, and it is known that added sugars literature suffers from significant variability when it comes to definitions, intake measurements and control of energy and other diet and lifestyle variables.
Comment: The six-teaspoon recommendation is consistent with World Health Organization guidelines to reduce daily intake of free sugar to less than 10% of their total energy intake, and preferably 5 percent.  The authors admit the evidence is not strong.  But there's just so much of it, and it's not going away.
When it comes to sugars, less is better, alas.
*******
For 30% off, go to www.ucpress.edu/9780520384156.  Use code 21W2240 at checkout.