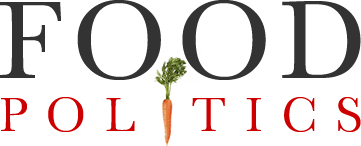 by Marion Nestle
Sugar politics: The BMJ's series "Spinning a web of influence"
BMJ (formerly the British Medical Journal) has just released an editorial and four papers on ties between the sugar industry and public health scientists who advise the government on health policy.  Some health policies involve recommendations about intake of sugars.
The BMJ press release explains
Recipients of research funding from sugar and other related industries include members of the Scientific Advisory Committee on Nutrition (SACN), which is currently updating official advice on carbohydrates consumption, and researchers working for the Medical Research Council's Human Nutrition Research unit (HNR).  HNR scientists have received research funding and funding in kinds from companies including Coca-Cola, Mars, Nestlé, Sainsbury's, the Institute of Brewing and Distilling, Weight Watchers International and others…Of the 40 scientists affiliated with SACN between 2001 and 2012, only 13 have had no interests to declare.
This, of course, is no different than what we see here.  Food and beverage companies support food and nutrition research as well as professional societies, and conflicts of interest are rampant.
Even so, these well documented studies are alarming and worth serious attention.  And be sure to look at the map.
MedPage has a nice summary (I'm quoted).
The furor over these articles