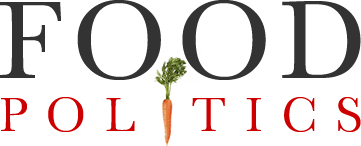 by Marion Nestle
Catching up on the latest plant-based options
There's a lot of new product development going on in the plant-forward arena: chocolate, cheese, and anything else you can think of.
Which of these products will survive?  You get to decide that one.
Hershey debuts plant-based Reese's and chocolate bar: The confections, which will hit shelves in March and April, are made with oats. This will be the first time the company offers permanent products in the category.<
Inside Lovo's quest to rethink plant-based milk chocolate:  The new brand from the founders of Pascha makes almond, oat, coconut and hazelnut milk the star ingredients, leaning into what consumers love about the popular alternatives.
'We were told this was impossible': Meet FÆRM, the start-up that plans to revolutionize plant-based cheese:  The Danish company says it's among the first to successfully adapt traditional cheesemaking techniques in the manufacture of plant-based cheese. Now, FÆRM has joined the Venture Lab accelerator program in a bid to commercialize its patented technology…. Read more
Cargill embraces 'smarter' fats to perk up plant-based options in Europe: The ingredients supplier has joined forces with Spanish food tech start-up Cubiq Foods aimed at accelerating healthier, more sustainable and better-tasting plant-based food solutions…. Read more
Dairy alternatives: "We have to be realistic about the growth outlook," warns Rabobank analyst:  The plant-based dairy market may be reaching maturity while the cell-based and precision fermentation dairy segments are just getting started…. Read more
23 New Plant-Based Foods Coming to Market in 2023: Even if they don't go fully vegan or vegetarian, research indicates a growing number of people are adding more plant-based foods to their diet.
14 Best Vegan Products to Try in 2023: Vegans these days have it easy thanks to the brave souls that paved the way before us: Early vegans drank rice milk and ate soy patties so that we could enjoy JUST Eggs and Impossible burgers. There's a new wave of veganism and consumers have put out a cry for tastier options.