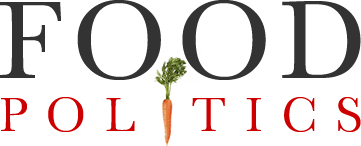 by Marion Nestle
Industry-funded study of the week: sugar!
My thanks to Paola Baratto for sending this one.
The study: . Intakes of Added Sugars, with a Focus on Beverages and the Associations with Micronutrient Adequacy in US Children, Adolescents, and Teens (NHANES 2003–2018).  Ricciuto L, Fulgoni VL III, Gaine PC, Scott MO, DiFrancesco L.   Nutrients. 2023; 15(15):3285. https://doi.org/10.3390/nu15153285.
Method: This is an analysis of links between added sugars from different kinds of drinks and nutrient adequacy in children using combined data from 8 consecutive NHANES surveys (2003-2018).
Results: I found the results hard to understand because they are presented selectively by age, and they compare nutrient intakes to estimated average requirements.  Here is what I think they mean:
2 to 8 year olds: If they got their sugar from flavored milk, they had better calcium intake.
9 to 18 year olds: If they got their sugar from soft drinks, coffee, or tea, thei had worse intakes of magnesium and vitamins A and C.  But if they got their sugars from fruit drinks or flavored milk, they had better intake of vitamin C (from the fruit drinks), and of calcium, magnesium, phosphorus, vitamin A, and potassium (from the flavored milk).
9 to 18 year olds: Higher intake of added sugars in the overall diet was associated with bettter intake of vitamins and minerals.
Conclusion: The results suggest that the relationship between added sugars intake and micronutrient adequacy depends on the added sugar sources and their nutrient composition.
Funding: The funding for this research was provided by The Sugar Association, Inc. P.C.G. and M.O.S. are employed by The Sugar Association Inc., had input in the study design, and reviewed and edited the manuscript.
Comment: The Sugar Association's purpose in sponsoring this study is to buttress its argument that sugary drinks and foods have nutrients and, therefore, do not warrant restrictions.  If you get the idea from this study that the more sugary foods you eat, the more nutrients you and your kids get, the Association will be even happier.  Sorry Sugar Association, but it is quite possible to consume adequate intakes of vitamins and minerals without eating sugary foods and doing so will make calories easier to control.  With this study, the Sugar Association got what it paid for.