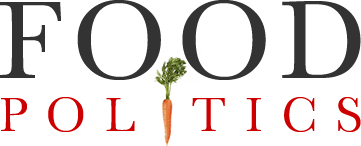 by Marion Nestle
Weird conflicts disclosure of the week: The Portfolio Diet
Several readers wrote suggesting I take a look at the conflicts of interest statement on this paper.
It comes from the Harvard TH Chan School of Public Health, which issued a press release: Harvard study: 'Portfolio diet' may decrease risk of heart disease, stroke.
The portfolio diet—a plant-based diet designed to lower unhealthy cholesterol, emphasizing plant proteins (legumes), phytosterols (nuts and seeds), viscous fiber (oats, barley, berries, apples), and plant-based monounsaturated fatty acids (avocado)—may lower the risk of heart disease and stroke, according to a new study co-authored by researchers at Harvard T.H. Chan School of Public Health.
The study was published in Circulation, which also sent out a press release: Ever heard of the portfolio diet? It may lower risk for heart disease and stroke.
The study itself, Portfolio Diet Score and Risk of Cardiovascular Disease: Findings From 3 Prospective Cohort Studies, produced results that should be expected from eating healthier diets.
Background: The plant-based Portfolio dietary pattern includes recognized cholesterol-lowering foods (ie, plant protein, nuts, viscous fiber, phytosterols, and plant monounsaturated fats) shown to improve several cardiovascular disease (CVD) risk factors in randomized controlled trials.

Objective: to examine the relationship between the Portfolio Diet Score (PDS) and the risk of total CVD, coronary heart disease (CHD), and stroke.

Methods: We prospectively followed 73924 women in the Nurses' Health Study (1984–2016), 92346 women in the Nurses' Health Study II (1991–2017), and 43970 men in the Health Professionals Follow-up Study (1986–2016) without CVD or cancer at baseline. Diet was assessed using validated food frequency questionnaires at baseline and every 4 years using a PDS that positively ranks plant protein (legumes), nuts and seeds, viscous fiber sources, phytosterols (mg/day), and plant monounsaturated fat sources, and negatively ranks foods high in saturated fat and cholesterol.

Conclusions: The PDS was associated with a lower risk of CVD, including CHD and stroke, and a more favorable blood lipid and inflammatory profile, in 3 large prospective cohorts.
This report was funded by Canadian and U.S. government research agencies.
Comment: The reason readers sent this to me had to do with the authors' reported conflicts of interest.  These take up the equivalent of an entire page in the journal and refer to a curious mixture of financial support or connections, paid and unpaid, with government agencies and foundations, authors' and sometimes their spouses'—in addition to long lists of financial ties to food trade associations for one or another plant food included in the Portfolio diet.
Muddying up disclosure statements like this is inappropriate.  Many connections listed do not in any way imply conflicted interests.  Mixing them up with those that do takes the focus away from financial ties that could have influenced the design or interpretation of the study.
Financial connections to food companies raise questions of credibility in nutrition research.  At the very least, they give the appearance of industry influence.
Disclosure lists like these either reflect ignorance of the significance and harm causes by conflicts of interest or deliberate disdain for its meanings.  If Circulation is requiring this mix of disclosures, it should reevaluate its policy.
Just because these disclosures come in a study from Harvard does not make them OK.