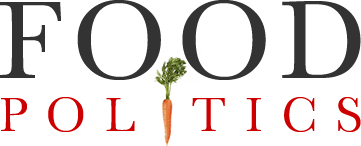 by Marion Nestle
Weekend reading: The story of Chinese food
Fuchsia Dunlop.  Invitation to a Banquet.  The Story of Chinese Food.  Norton, 2023.  420 pages.
Fuchsia Dunlop, who has lived in China, went to cooking school there, and writes Chinese cookbooks, does something different here.  She writes about the history of Chinese Food using traditional dishes (stir-fried broccoli with ginger, Shandong guofu tofu, etc)  as starting points for exploring the how and why of each of them.
Chinese food is an inescapable cultural presence all over the world…As a brand, 'Chinese food' has global recognition.  Yet, from another perspective, Chinese food has also been the victim of its own success.  The resounding popularity of a simplified, adapted, even bastardized form of Cantonese cuisine, first developed in North America and then scattered like confetti all over with the world, with its childish predictability and limited range, its birght colours, sweet-sour and salty flavours, deep-fried snacks and stir-fried noodles, has clouded appreciation of the diversity and sophistication of Chinese gastronomic culture. (p.5)
The book makes up for these deficits.  Dunlop relates what she found on her travels throughout China about the origins of this cuisine (cuisines, really), the basic ingredients (animal and vegetable), the techniques (chopping, steaming, stir-frying), ending with a short dissertation on Chop Suey and scholarly apparatus: chronology, notes, bibliography.
Another quotation:
When it comes to Chinese food, I see myself increasingly as a small insect scaling a great mountain of human ingenuity.  It's paradoxical, because in many ways modern China can seem sameish.  All over the country, the same identikit modern buildings, the same brands, the same clothes…Even after the destruction of the Cultural Revolution, Chinese food bounced back in a glittering kaleidoscope of colours.  All over the country, in nondescript little restaurants in concrete buildings, with nice calligraphy in a frames, people are tucking into remarkably delicious and locally distinctive foods.  At some profound level, this is how China expresses itself, from ancient times until now, from now until eternity (p.331).
As you should be able to tell from these brief excerpts, the book is an easy read.   I particularly enjoyed reading about Dunlop's food adventures throughout China.  She now lives in the UK but used the pandemic to share them with us.