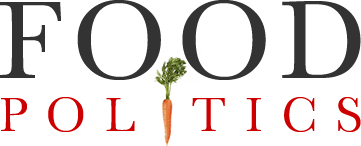 by Marion Nestle
Feed Your Pet Right
This book has its own Facebook Page (Feed Your Pet Right) on which Mal Nesheim and I deal with current issues about pet food, answer questions, and respond to comments.
Order from your local independent bookstore or Free Press/Simon and Schuster or Amazon or Borders or Barnes & Noble or IndieBound.
Media Interviews and book reviews [scroll all the way down to read review examples]
September/October 2010 Review in The Bark magazine
September 2010 Pet Food Industry review by Packaged Facts

August 18, 2010 Jill Richardson reviews the book on AlterNet
August 18, 2010 Jill Richardson blogs about the book

July 28, 2010 Interview with Amy Lieberman on Zootoo.com

July 17, 2010 Radio interview with Evan Kleinman on Good Food
June 28, 2010 Podcast interview with Tracie Hotchner's "Authors on Animals"June 25, 2010 DailyAdvance.com review by Vicky Hagmeister.

June 23, 2010 San Francisco Chronicle Q and A with Meridith May.  Great photos!

June 10, 2010 Corby Kummer comments on the book on the Atlantic Food Channel.

June 8, 2010 Christie Keith's review for the San Francisco Chronicle online

June 5, 2010 The San Francisco Chronicle online Tails of the City reviews the book

June 1, 2010 Jane Brody writes about the book in her Personal Health column

May 22, 2010 Live blogging from Omnivore Books on PetConnection by Christie Keith
May 20, 2010 Interview with Joyce Slayton on Chow.com

May 14, 2010 Good Morning America with JuJu Chang

May 13, 2010 Interview with Kerry Trueman, Eating Liberally, Mudroom

May 13, 2010 Brian Lehrer NPR radio
May 13, 2010 St Louis Post-Dispatch review
May 12, 2010: Diane Rehm Show , NPR radio
May 11, 2010: Time.com Q and A (print)
Summary
Feed Your Pet Right is an entertaining and informative examination of the booming pet food industry—its history, constituent companies, products, and marketing practices—written by two experts who took an objective look at the science behind pet food industry practices and claims. The book should be of interest to anyone who cares about how businesses function in today's market economy but it especially aims to give pet owners the facts they need to decide for themselves how best to feed their cats or dogs.
The result of extensive research by experts in animal and human nutrition, the book covers the range of pet food products available, analyzes the ingredients in those products, reveals how and why pet food labels look the way they do, and explains how to read and decode the information and health claims on those labels. With this information, pet owners can better evaluate the quality and safety of what they are buying for their cats and dogs.
The authors make no attempt to dictate how pet owners should feed their cats and dogs. Instead, Feed Your Pet Right provides a roadmap to providing healthful diets for cats and dogs in ways that fit the great range of pet owners' personal beliefs, value systems, and lifestyle choices.
The book also explains how pet foods are and are not regulated, how pet food companies influence government oversight and veterinary training and research, and how ethical considerations affect pet food research and product development. The book concludes with specific recommendations not only for pet owners, but also for the pet food industry, government regulators, and veterinarians.
Co-author: Dr. Malden Nesheim:
Malden Nesheim was born in Rochelle, Illinois. He earned a BS degree in Agricultural Science (1953) and an MS degree in Animal Nutrition (1954) from the University of Illinois and the Ph.D. degree in Nutrition (1959) from Cornell University.
Nesheim joined the Cornell faculty in 1959. In 1974 he was named Professor of Nutrition and Director of the newly formed Division of Nutritional Sciences at Cornell, a post which he held until the summer of 1987 when he was appointed Vice President for Planning and Budgeting. In 1989 he was appointed Provost of Cornell University. In that position, he was the chief academic officer of Cornell University responsible for oversight of all programs on the Ithaca campus. In 1995, he was named Provost Emeritus and became professor of Nutrition Emeritus in 1997.
Nesheim received the American Institute of Nutrition's Conrad A. Elvehjem Award for public service, was elected Fellow of the American Academy of Arts and Sciences and Fellow of the American Society of Nutritional Sciences. He has served as President of the American Institute of Nutrition and on several review panels for the National Institutes of Health and the Department of Agriculture. He chaired the NIH Nutrition Study Section from 1983-1986, and was a member of the Food and Nutrition Board of the Institute of Medicine for nine years. He chaired the 1990 joint USDA/HHS Dietary Guidelines Advisory Committee. In 1995 he was appointed Chair of a Presidential Commission on Dietary Supplement Labels. He finished his term as Chairman of the Board of Trustees of the Pan American Health and Education Foundation in 2008.
How we came to write this book:
The idea for this book originated as an extension of Marion Nestle's book, What to Eat, which addressed common questions about human food choices using supermarkets as an organizing principle. The book did not cover the pet food aisle, which in most supermarkets is extensive and loaded with products whose labels differ greatly from those on foods for humans and are indecipherable to most people. We were curious to know what those products were and what their labels meant. What to Eat is a guide to how to think about human food choices. Feed Your Pet Right is a guide to how to think about food choices for cats and dogs.
Early comments
From Dr. David Fraser, former dean of the Veterinary College at the University of Sydney:
I have at last finished reading the manuscript of your book…Your book is mind blowingly excellent!! It is brilliant in every way. It is comprehensive in scope. It is so clearly impartial – free of any hidden influence on the writers. The style of writing is extremely attractive and should make this book accessible to any reader regardless of their knowledge level…The book of course is written for the USA. Nevertheless, I shall be recommending that my veterinary students read it…I am amazed at the range of issues that you covered. Together they give the most complete understanding of commercial pet foods that could possibly be created…your recommendations and criticisms are all highly relevant to the Australian situation.
Reviews in print

Library Journal, April 1, 2010:
Nestle, Marion & Malden C. Nesheim. Feed Your Pet Right: The Authoritative Guide to Feeding Your Dog and Cat. Free Pr: S. & S. May 2010. c.320p. illus. index. ISBN 978-1-4391-6642-0. pap. $18. PETS
Dog and cat owners encounter a dizzying array of choices and confusing labels when shopping for pet foods in supermarkets. They will welcome the information Nestle (nutrition, New York Univ.; Pet Food Politics) and Nesheim (nutrition, emeritus, Cornell Univ.) obtained from their research and firsthand experience. Readers learn what pets are supposed to eat (dogs are omnivores; cats are carnivores) and the scientific standards and government regulations that led to the development of commercial pet food. Owners are guided through the many food choices, including dry, canned, wet, and semimoist foods; products called "premium," "all natural," "prescription diet," and "hairball control"; and more unconventional diets, like raw, vegetarian, and home cooked. After discussing various foods and nutrients, they conclude with specific and sensible recommendations for pet owners, the industry, and the government. VERDICT Filled with useful information, this well-written guide is the pet nutrition counterpart to Nestle's human nutrition guide, What To Eat. Recommended for all pet owners.—Eva Lautemann, Georgia Perimeter Coll. Lib., Clarkston
Surprising bits about kibble, by Kim Brown, World Scene Writer
We're a culture obsessed with food, so why not be that way about pet food?

The answer is what authors Marion Nestle and Malden Nesheim search for in their new book, "Feed Your Pet Right: The Authoritative Guide to Feeding Your Dog and Cat," (Simon & Schuster, $16.99).

From breaking down pet food labels to detailing the many nutrition plans for your dog or cat, the authors dig deep into the $40 billion a year pet industry and learn that there are no definitive answers.

But they first take us through history to learn what our domestic animals used to eat, and how it compares with the foods we feed them today.

Not only do they tackle the commercial pet food industry, but the authors also look inside the natural and organic product claims on some specialty, or more expensive, pet food products.

Some of Nestle and Nesheim's research surprised them, particularly that they found was no single diet to be superior.

"The books that are out there tend to cite every bit of research or experience they can muster to argue that you must feed your pet only one kind of diet — only commercial pet food, only one or another alternative pet food, only meat, only grains and vegetables, only raw foods, or only home-cooked foods. Humans don't eat only one way. Pets don't need to either. Any or all of those methods, singly or together, can promote excellent health in a dog or cat," they write.

In fact, they find that commercial pet food is "adequate and appropriate" for many pets.

"We found no evidence that these foods routinely cause nutrient deficiencies or other health problems or shorten pets' lives " they write.

However, they also lament that there is no "real research" to tell if pets are living longer lives now than before.
Cape Cod Times, May 9, 2010, Bookshelf, by Melanie Lauwers
One of the hottest topics going is how we feed ourselves in the modern world — where our food comes from, how it's processed and whether we get the best possible nutrition from our diet. But what about our pets? We spend millions of dollars each year on wet and dry food, treats and supplements, and truthfully, how much do we know about those products? And how do we know they're right for our pets?

Expert nutritionist Marion Nestle of New York University and Cornell University professor emeritus Malden Nesheim explain what pets used to eat, what they eat now and what they actually need in their diet to stay healthy and happy. Included are analyses of pet food products and recommendations for owners, the pet food industry and regulators. There's more than plain old kibble in this pet food encyclopedia.