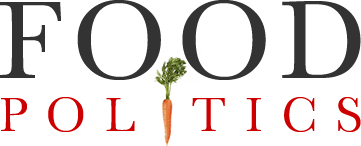 by Marion Nestle
OK. Time to talk about the American Dietetic Association's alliances with food companies
Ashley just posted this message: "Today I received an email from the American Dietetic Association [ADA] welcoming the Coca-Cola company as a corporate sponsor. As a rookie RD this type of announcement is perplexing and often disturbing. What is more bothersome is that the President of ADA referred to the American Public as consumers… How do I align myself with an organization that aligns themselves with industry more than social activism?
Thank you Ashley for reminding me about some previous comments about the ADA's industry partnerships, including this one: "I feel badly that you chose to put down ADA for its message instead of joining forces and finding ways that we can work together…as an organization which does not have much money this is the way that we can fund educational programs for our members and get our scientific message out to the public…I hope that you will consider joining with us instead of voicing criticism for this well-respected organization of highly educated and well-trained health professionals."
Respected ADA colleagues: as long as your organization partners with makers of food and beverage products, its opinions about diet and health will never be believed independent (translation: based on science not politics) and neither will yours. Consider the ADA's Nutrition Fact Sheets, for example, each with its very own corporate sponsor (scroll down to the lower right hand corner of the second page to see who paid for the Facts). Is the goal of ADA really the same as the goal of the sponsors–to sell the sponsor's food products? Is this a good way to get important scientific messages to the public?  ADA members: how about doing something about this!