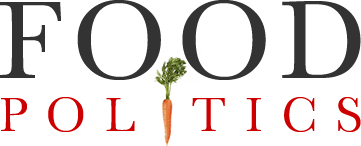 by Marion Nestle
Peanut butter update: widgets! chicken! FEMA kits! Congress!
I have a hard time keeping up with the number of products recalled because they contain potentially tainted peanut butter.  So does the FDA.  It now offers a widget that you can load on your computer to receive automatic updates on the recalls. Here's what the widget looks like:
The recall that I find most surprising comes from the Hain Celestial group, which just called back nearly 900,000 pounds (!) of frozen chicken products because they contain peanut butter produced at the Georgia plant that caused all the problems.  Frozen chicken satay?  Why is peanut butter in chicken?
And now FEMA is recalling its emergency disaster rations because they might contain tainted peanut butter.
The 1100 products recalled to date are fast approaching the record number of pet foods recalled in 2007. That, no doubt, is why Congresswoman Rosa deLauro (Dem-CT) has just introduced legislation – "The Food Safety Modernization Act" –  to separate off food from FDA oversight and create a separate agency to regulate the safety of the food supply.  As she puts it, this is the final wake-up call.  Let's hope.
Not only do we have one food supply that serves people, animals, and pets, but that food supply is incredibly interlocked.  If one food causes problems, you can bet that there are problems in lots of other places.
Update February 7: The New York Times has produced a video on the recalls.