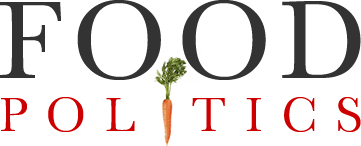 by Marion Nestle
USDA's food and nutrition undersecretary nominees
Food Chemical News (April 20) reports two new nominees for key food and nutrition positions at USDA: Kevin Concannon as Undersecretary for Food, Nutrition, and Consumer Services, and Rajiv Shah as Undersecretary for Research, Education, and Economics.  Both require Senate confirmation.
Concannon announced his retirement last April after five years as director of the Iowa Department of Human Services.  The department issued a statement of his accomplishments during his five years at that job.   Shah, an MD, is director of agricultural development for the Bill & Melinda Gates Foundation.  He advised Al Gore's presidential campaign in 2000.
The blogosphere reaction is decidedly mixed, with some for the appointments, some opposed to them, and some neutral.
I don't know anything about either of the candidates and am eager to hear from people who do.