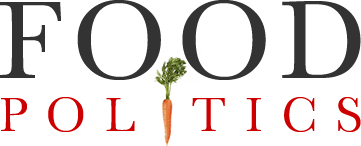 by Marion Nestle
Latest court ruling: Pringles are potato chips (sort of)
Ah the British.  So ahead of us in so many ways.  A British court has ruled that Pringles have enough potato in them to qualify as crisps (translation: potato chips) and, therefore, are subject to a Value Added Tax of 15%.  Procter & Gamble, the maker of Pringles, argued against the tax.  Pringles, it says, are not crisps.  Why?  Because their shape and packaging are "not found in nature."   Tough, said the court.  Pringles are 42% potato.  That's enough to qualify them as crisps.  Under the law, crisps get taxed.
Pringles are 42% potato?  OK, but what else do they contain?  Here's the ingredient list: DRIED POTATOES, VEGETABLE OIL, RICE FLOUR, WHEAT STARCH, MALTODEXTRIN, SALT AND DEXTROSE. CONTAINS WHEAT INGREDIENTS. (You will be relieved to note: No artificial ingredients.  No preservatives.)
Hey: potatoes are the first ingredient!  I say tax 'em.
Update May 25: Here's what Advertising Age has to say about the Pringles-as-a-vegetable idea.  Pringles, it says, was able to supply the entire world with its product out of one factory in Tennessee, precisely because of its infinite shelf life and packaging.  Ordinary potato chips, alas, get rancid after a while.