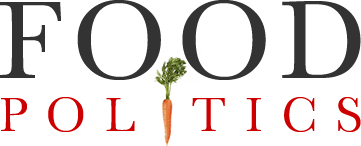 by Marion Nestle
The tragedy of Brexit: not enough Pringles
At last, an explanation of the effects of Brexit on the British economy that I can understand: a Pringle shortage!
The New York Times helpfully reports
As Brexit looms, Kellogg Co and Mondelez International Inc are taking measures to protect Britons from a potential shortage of Pringles chips, BelVita biscuits and Milka chocolate.

With Britain at risk of leaving the European Union on March 29 without a divorce deal – known as a 'hard' Brexit – several big companies have begun to prepare for the disruption that could ensue.

Kellogg is opening new warehouses and stocking up on its snacks and cereals, hoping to mitigate damage from friction at the UK border and tariffs on imports, Chief Executive Steve Cahillane said in a recent interview…Cahillane said Kellogg's supply chain left it exposed. For instance, Pringles, the UK's No. 2 chips (crisps) brand after PepsiCo Inc's Walkers, are made in Belgium.
I guess the British should have thought of that.  Alas.