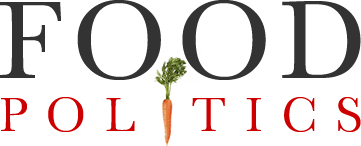 by Marion Nestle
Bisphenol A (BPA) saga gets more complicated
Keeping up with BPA is a headache.  BPA, you may recall from previous posts, is an endocrine disrupter increasingly associated with developmental disorders in experimental animals and with heart disease and diabetes in humans.  Is it OK to feed infants out of plastic bottles or not?
A new study out of Harvard says that BPA leaches out of plastic bottles even when what is in them is cold.  This, according to the investigators, means that even more BPA will get out when bottles are heated, as is typical of infant formulas.
But European and British Food Standards Agencies say they see no reason to review their previous decision that BPA is safe at current usage levels.
In contrast, the FDA has just announced that it intends to take another look at its previous judgment that BPA is safe.  This action is viewed as evidence that the new FDA Commissioner, Margaret Hamburg, means it when she says the agency's decisions will henceforth be based on science, not politics.
As for the politics: the chemical industry says Chicago's ban on plastic baby bottles and sippy cups is scientifically absurd.  And another industry group firmly denies that it was involved in a disinformation campaign using pregnant women to promote the safety of BPA.
Expect more of the same while waiting for the results of the FDA's ongoing research review.  And in the meantime, why not switch to glass bottles for infant feeding (or breast feed for that matter)?