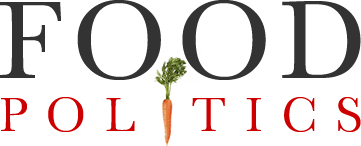 by Marion Nestle
NYC Health Department's new campaign: Pour off the Pounds!
The ever intrepid New York City Health Department launches a new campaign today: Stop drinking soft drinks or else you are "Pouring on the Pounds."
It explains the rationale for the campaign in a bulletin.  In short, as described in the press release:
"On average, Americans now consume 200 to 300 more calories each day than we did 30 years ago. Nearly half of these extra calories come from sugar-sweetened drinks. When Health Department researchers surveyed adult New Yorkers about their consumption of soda and other sweetened drinks, the findings showed that more than 2 million drink at least one sugar-sweetened soda or other sweetened beverage each day – at as much as 250 calories a pop…. The Health Department advises parents not to serve their kids punch, fruit-flavored drinks or "sports" and "energy" drinks…. If you order a sugar-sweetened beverage, ask for a "small."….if you enjoy sugar-sweetened beverages, make them an occasional treat and not a daily staple."

What?  Soft drinks add empty calories that nobody needs? These sound like fighting words!  I can't wait to hear the response of the Beverage Associations and will post them as soon as they come in.  Stay tuned!