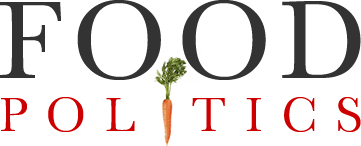 by Marion Nestle
Sodas, sweetened and not
The research demonstrating the not-so-great effects of sodas just pours in, as it were.  The Robert Wood Johnson Foundation has two new research reports, one on justification for taxation of soft drinks, and the other on the negative effects of soft drinks on kids' health.
David Ludwig writes in JAMA that artificially sweetened drinks are unlikely to help the situation.  They just make people want sweeter foods.
And the New York City Health Department has put its anti-soda campaign online.   This is its controversial "drinking fat" campaign designed to make the point that excess calories from sugary soft drinks will put on the pounds.  Why controversial?  Take a look at the cute guy demonstrating the drinking-fat point on the YouTube video.
What's your take on this?