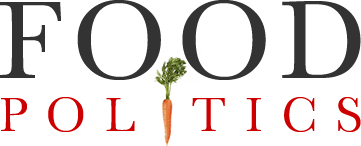 by Marion Nestle
What's up with calorie labeling?
So the New York Times ran a story about early research on the impact of New York City's calorie labeling postings by fast food restaurants.  The research, done by some of my New York University colleagues, looked at what customers said they were doing and compared what they said to what they actually did.  Oops.  Customers said the labeling made them choose foods more carefully but they actually bought more calories.
So, should we give up on this idea?  No way.  These are preliminary results looking at what happened during the first few weeks of calorie labeling in fast food places in low-income areas of New York City.  In such areas, restaurant choices are few, cheap food is a necessity, and people go to fast food places precisely because they can get lots of calories at low cost.
I can think of several excellent reasons for calorie labeling, none of them addressed by this particular study and all of them supported by considerable observational evidence:
People do not understand calories very well; calorie labeling can begin the education process especially if accompanied by materials explaining that most people require about 2,000 calories a day.
Some people – not all, of course – will change their behavior and choose lower calorie items when they realize how many calories are in fast food.
Fast food places will reduce the number of calories in the items they serve.
This last may be the most important.  Just as labeling the amount of trans fat in processed foods caused food manufacturers to eliminate trans fats from their products, so fast food sellers are looking for ways to reduce the calories in their products.  This is already happening and is the easiest way I can think of to encourage people to eat less: don't serve as much.