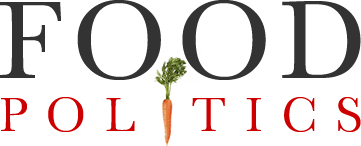 by Marion Nestle
Should we irradiate meat?
In response to the revelations about meat safety (or the lack thereof) in the New York Times comes a letter from J. Patrick Boyle, President and Chief Executive of the American Meat Institute.  Mr. Boyle's letter is worth reading:
It contains not a trace of apology.
It says meat is much safer now due to industry efforts.
It considers E. coli O157:H7 a "fact of nature" like floods or flu (i.e., unpreventable).
It blames the USDA for meat safety problems.
Why the USDA?  The USDA will not let meat packers irradiate carcasses to sterilize them.
Is irradiation the key to meat safety?  It kills bacteria, no question.  And it does not make meat radioactive.  But the sterilization is incomplete and temporary and irradiated food must be handled like fresh food.
As I discuss in my book, Safe Food, E. coli O157:H7 most definitely is preventable.  That is why I view irradiation as a late stage techno-fix.  It zaps dirty meat and lets this industry get away with producing dirty meat in the first place.
Nobody ever explained the problem with irradiation better than Carol Tucker Foreman, now at Consumers Federation of America: "sterilized poop is still poop."