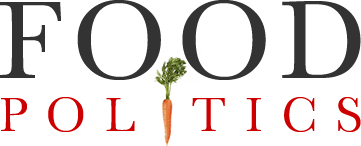 by Marion Nestle
Auditors find flaws in USDA's oversight of organic standards
The USDA's Office of the Inspector General (OIG) issued a report last week criticizing the agency's oversight of the National Organic Program (NOP). The OIG said the USDA had followed some of the recommendations in its previous report (in 2005), but by no means all.
This report is a sharp critique of the last administration's ambiguous enforcement of organic standards.  This new administration recruited Kathleen Merrigan to get the program back in shape and the agency says it is totally committed to doing so.
But the administrator of the program responded to the OIG audit with this comment: "The integrity of the organic label depends largely upon effective enforcement and oversight of the many accredited certifying agents responsible for reviewing organic operations."
Largely?  I would say entirely.
USDA is an uncomfortable home for organics because its main goal is to support industrial agriculture.  For years, the NOP home page carried a statement that organic foods were not better than industrial foods.  I am happy to see that the statement is no longer there, but I'm guessing some old attitudes still remain.
USDA delegates organic oversight to certified inspection agencies.  These vary in diligence.  I constantly hear suspicions of fraud in the organic enterprise.  USDA needs to do everything it can to put those suspicions to rest.
Otherwise, why pay more for organic foods?